PD Thai on Guadalupe features a cozy dining experience near the University of Texas at Austin campus. We offer authentic Thai Yum (Thai Salads), Guay Tiew (Noodle Soups), Gang (curry), stir-fried rice and noodle dishes, fried rice dishes and spicy house specials. Whether it's in the restaurant or at home with takeout, our Thai food will leave you coming back for more.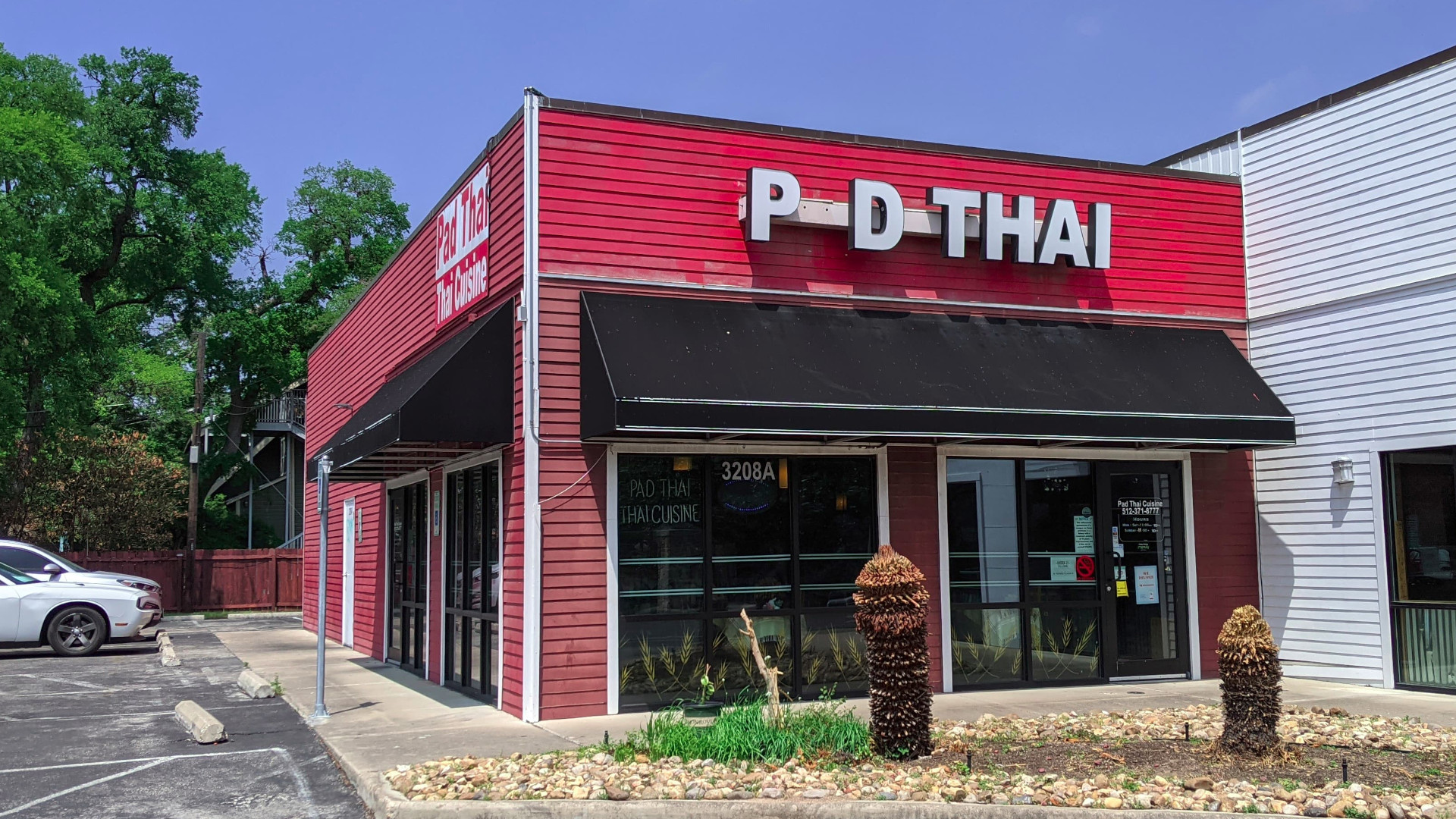 Make a ReservationOnline Reservations at Pad Thai
PD Thai offers online reservations using widget below..
ReviewsEverybody Loves PD Thai!
Contact UsSend Us a Message
3208 Guadalupe Street, Austin, TX 78705